Click to go shopping at Adidas
USA Adidas International Shipping & Shopping with USGoBuy Package Forwarder
Lower shipping rate & better shopping experience
Adidas is really a global brand today and they have loyal customers from all over the whole world. However, customers from some countries have to pay quite high prices to buy the Adidas shoes or sports clothing from their local market or some even cannot find any Adidas wears within their country. So international shoppers have to pin their hope on purchasing from Adidas USA online store. But this is not a smooth experience neither. Adidas USA store does not ship directly outside USA or does not accept your card, so international shoppers cannot take benefits from their promos and discounts.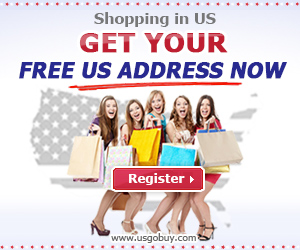 All this has changed when international shoppers have USGoBuy with them, the reliable and affordable package forwarder from US. USGoBuy helps international shopping at Adidas mainly in the following 3 ways:
1. Smoother shopping experience at Adidas
2. Lower international shipping rate to your country
3. Free services to save extra money (repacking, consolidation, taking pictures)


How USGoBuy improves your Adidas international shopping experience
With USGoBuy, it doesn't matter where you are located in the world or where you want to shop from, Adidas or any other store, USGobuy can make the entire shopping and delivery process hassle free. With a simple five step process, you can be signed up with USGoBuy and begin the worry free international shopping at US Adidas.

1. Register online to get a US address with unique suite # for free

2. Shop online at Adidas or any other online U.S. store

3. You will receive a notice when your items arrive at the USGoBuy warehouse.

4. Submit your repacking/consolidation/delivery request, choose your preferred couriers (DHL, USPS & FedEx) and pay the shipping fee.

5. USGoBuy ships your packages out to your international address.
Adidas USA online shopping for international shoppers is as simple as a click.



Save money with lower international shipping cost
USGoBuy also makes Adidas international shipping a breeze. The cheap international shipping for Adidas is a pleasant welcome for international shoppers. USGoBuy has won volume discounts from their logistics partners like DHL, FedEx & USPS, that is why USGoBuy's international shipping rate is lower then the normal costs and competitors.
Calculate the low shipping cost from USA to your country with the shipping cost tool!


Featured free services to help international shoppers save more
USGoBuy package forwarding service comes with featured free services to help international shoppers save the most money possible. The list of free services by USGoBuy goes like this:

1. Free registration

2. No membership fee required to avail our package forwarding service
3. Free package consolidation to combine multiple packages into one
4. Free repacking service to lower your package weight/size
5. Taking pictures for free of your purchases after arrival at warehouse
6. Free storage at warehouse for up to 60 days
It is obvious that the above free services will save international shoppers' money and ensure best shopping experience with Adidas. These are also advantages over USGoBuy competitors.

Other resources regarding Adidas international shopping
FAQs regarding using package forwarding service