Click to go shopping at Banana Republic
Banana Republic US Online Store Available for All with Cheap International Shipping
How USGoBuy package forwarding has changed Banana Republic international shipping & shopping
Now USGoBuy is offering package forwarding service for Banana Republic's international shoppers to let them get the best deals at Banana Republic and have lowest international shipping rate possible.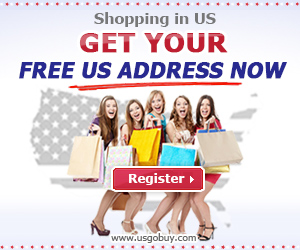 USGoBuy package forwarding service is changing the way how Banana Republic international shopping is done. Now it does not matter where you are from, all can shop Banana Republic US store and ship at cheap rate. All you have to do is pick the items that you want and check out. When Banana Republic asks for your shipping address info, you should register at USGoBuy.com and get a free US shopping address. Use the address you get from USGoBuy as shipping address of your Banana Republic orders. When your orders are shipped to USGoBuy, we will then forward them to your international address.




What can you save by using USGoBuy for your international shopping at Banana Republic
USGoBuy offers a list of free services that are targeted at saving international shoppers' money! These free services cannot only improve shopping experience but also save most on international shipping costs.
About Banana Republic US online store
Every woman knows the best way to get greatest deals on this season's hottest items would be to head to Banana Republic. Now with Banana Republic USA online shopping you can get these sizzling offers from the comfort of your own home. From the cutest skirts and dresses, to the accessories that will stand out, Banana Republic does it all.
Banana Republic Shopping Tips
They have great deals and exclusive sales for people who join up for their emails, and you can be the first to be a part of their exclusive sales events without fearing for your wallet. Banana Republic USA online shopping is a convenient way to get the attire you need at the prices you fall in love with.

Don't forget to use the coupons you have in order to maximize your shopping experience. Also Banana Republic has free shipping for orders over 50 USD and this free shipping is now available when you have a free US shipping address.

Now with the package forwarding service for Banana Republic international shoppers can enjoy these great deals without having a heart attack over the price of shipping. Check out the great deals for yourself and see why others are excited about Banana Republic shopping.