Cheap International Shipping for Coach US Online Store
Buy Coach handbags and purses at US prices with our package forwarding service
The Coach brand is sold world wide, but it is cheapest in the United States. Therefore, many tourists flock to Coach stores in the U.S. to score deals on their favorite designer purse brand. However, there are also many who cannot visit Coach US stores and the only option they have is online shopping at Coach US store. Another problem they face is Coach does not have international shipping for their United States store! This is where USGoBuy the leading package forwarder comes into play. USGoBuy package forwarding service for international shopping at the Coach USA online store helps people appease their Coach obsession around the world and save most on global shipping.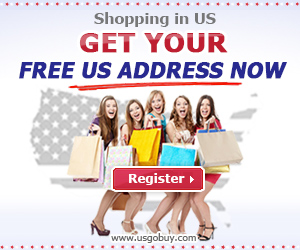 Cheap shipping & free forwarding address make your Coach international shopping possible
USGoBuy lets people buy Coach leather goods online with U.S. prices through a free forwarding address. This address will be used to send all your Coach purchases in the US. Thus overseas customers have the ability to shop Coach and any U.S. based online stores without worrying about the security of their packages. USGoBuy will keep your purchases at our warehouse. Once you think you have done your US online shopping, you can then pay for discount international shipping costs and wait for your Coach orders to be delivered right to your doorstep. A package forwarding service for Coach international customers is the perfect solution.

(For more info on how USGoBuy package forwarding service works)

Luxury at Affordabl Prices: Coach USA Online Shopping
Coach is one of the best designer brands in America. It is well known for its attention to detail and beautiful products. Each item is made with sumptuous high quality leather. The brand is continuously rising in popularity around the world especially in parts of Asia and Europe. The ubiquitous pattern of interlocking C's is now seen on trendsetters in the biggest and most influential fashion cities in the world.

Coach international shipping can be expensive, and their websites usually only let you buy things in your local currency. When you have a package forwarding service for Coach, you are free of such limitations and buy all bags at cheaper prices. Coach is a luxury brand, and does not often go on sale. Therefore, international shoppers can now score better deals on newer merchandise by shopping the U.S. Coach website.

(Learn more info on our free package forwarding services)