Crocs International Shipping & USA Online Shopping Made Easy with USGoBuy
How USGoBuy package forwarding service helps international shoppers buy USA Crocs

International shoppers who want to get themselves a comfortable and stylish pair of Crocs now have an easy way to shop internationally at Crocs US store and get cheap shipping. With USGoBuy's package forwarding service for Crocs, no matter where international shoppers come from they can shop Crocs like native Americans and enjoy American prices and discounts.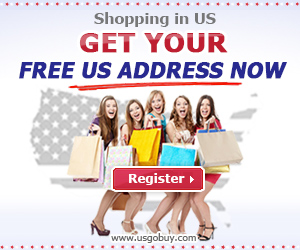 USGoBuy will provide non-US shoppers with an American address that you can use as a shopping address for all your American online purchases. You will be notified when your goods arrive at the USGoBuy warehouse. Then you can easily have them forwarded to you through USGoBuy's cheap international shipping service. Use our package forwarding service for Crocs US online shopping and you will have your own pair of Crocs in no time!

(Learn more info on how our package forwarding service works)


About Crocs US store
Crocs inc is a world leader in innovative casual footwear. Crocs shoes feature Croslite material, a revolutionary technology which ensures that each pair of shoes will be odor-resistant, comfortable, lightweight, and soft. When you add to this the fact that Crocs make these shoes in a huge variety of endearing styles it is no wonder that in the past twelve years Crocs Inc has sold more than 200 million pairs of shoes worldwide.
Crocs USA online shopping tips and guides
Here are some Crocs shopping tips and guides with helpful information to make sure your Crocs will be a perfect fit!
These Crocs deals and coupons will make sure you are aware of all the latest promotions and discounts available for that pair of Crocs you've been eyeing. Use these along with USGoBuy cheap international shipping to make sure you have an easy, inexpensive, and stress free online shopping experience from Crocs US online store.
USGoBuy package forwarding services & charges
By choosing USGoBuy for your Crocs package forwarding, you can save a lot more in total costs! Because we have free repacking, free consolidation, free product storage and a lot more! Check Services & Fees for more info!