DSW Shoes USA Online Shopping with Cheap International Shipping
Package Forwarding Service Brings Cheaper & Quicker Shipping for DSW
If you are looking for the finest in designer shoes at warehouse prices, look no further than DSW.com (Designer Shoe Warehouse). DSW USA online shopping offers you some of the biggest names in footwear. With hundreds of brands for men, women, and children, DSW USA online store is your one stop shopping destination.

If you live outside of the United States, do not fret; international shoppers can take advantage of all that DSW has to offer. Cheap international shipping for DSW can be realized through USGobuy package forwarding service.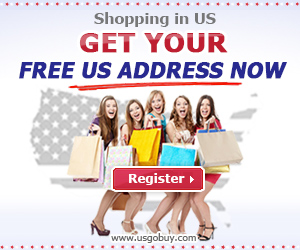 How to use USGoBuy package forwarding service for international shopping at DSW?
USGobuy is committed to offering an avenue for international shoppers to buy online merchandise from the US stores that do not ship directly overseas. Affordable and stress free DSW international shipping experience can be easily achieved through USGobuy's package forwarding service with the following steps:
First, register with USGobuy and receive your free US mailing address. Registration is free. Next, shop online for all of your footwear needs at DSW with that given US address. DSW will ship your order to USGobuy's warehouse in Oregon, USA. You will be notified after your items are delivered to the USGoBuy's warehouse. Once notified, you will be able to submit your international address and pay the shipping fee. Finally, USGobuy ships you your order out to your international address through DHL, USPS or FedEx.
DSW international shipping realized by USGoBuy package forwarding service is an effective and efficient way to get all of the best brands, best prices, and best fashions in modern footwear.
DSW Shopping Guides & Tips
In addition to already low prices, DSW is always offering discounts and special promotions. International shoppers can become a DSW Rewards member and receive amazing exclusive deals. Another great way to save is to apply for the DSW Shoe Lover Visa card. As a DSW Shoe Lover Visa cardholder, you receive all the same exclusive deals as a DSW Rewards member, but you get so much more. Each month when you shop DSW online with your Shoe Lover Visa, you will receive $5 off on your next DSW online purchase. Also, you get free returns on all Shoe Lover Visa purchases through DSW online. Finally, you will receive 2 bonus points per dollar on all non-DSW purchases. Once you accumulate 1500 points you will receive a DSW rewards certificate.
In order to choose the best shoes at DSW, take a good look at DSW size charts & fitting info. Also reading some DSW shopping guides will help get the right shoes you want. Free coupons for DSW are available at RetailMeNot and other sites online, take full advantage!
Check international shipping rate for DSW
We have a handy shipping cost calculator for estimating the international shipping cost to anywhere in your country. USGoBuy get volume discounts from shipping companies like DHL, and USGoBuy users can take benefits from these discounts.