Click to go shopping at GameStop
GameStop US Online Shopping with Cheap International Shipping
Overseas gamers now can buy from GameStop and ship internationally via USGoBuy
GameStop USA online store is a popular shopping place for extensive gaming needs. It has many consoles and gaming devices including Xbox 1, Xbox 360, PlayStation 3, PlayStation 4 and accessories. These Xbox and Play Stations are at much lower prices, but the high international shipping rate negates the low prices and make international shopping at GameStop expensive. All this now has been changed with USGoBuy package forwarding service and lowest international shipping for GameStop overseas customers.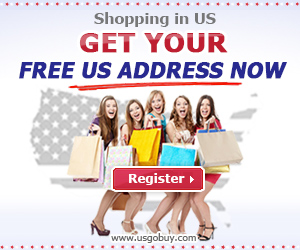 International shopping at GameStop is now truly money saving!



1. Discounted international shipping rate
We have good business relationship with shipping companies like DHL, USPS and FedEx. And we ship a large volume of packages via them daily, so there are discounts earned for our users! Check out the shipping cost from US to your country with our Shipping Cost Calculator.
2. Secure shopping experience
If you are worried whether the consoles you have bought from GameStop works well or are not damaged, we could take pictures of them and send to you to check. This makes your GameStop shopping more secure and relaxed. Be reminded the pictures are taken at no charges and free!
3. Free repacking and consolidation services to save more
With USGoBuy, you can save extra more on shipping costs. Since we have free repacking and consolidation service to reduce your package weight or size. The consolidation service is most helpful if you are buying from different US retailers. We could put all your items into one large package and save the shipping cost.

How USGoBuy package forwarding works for GameStop international shopping?
USGoBuy offers all registered users a free US address and you can use this address as the shipping address of your GameStop orders. So your international shopping at GameStop would be like this:
Visit GameStop and choose whatever items you like, place the order and leave your USGoBuy address as the shipping address.

GameStop processes your order and ship your purchases to USGoBuy warehouse.

USGoBuy receives your GameStop purchases and handles accordingly.

Log in your USGoBuy account to submit your handling requests, shipping options and pay for international shipping cost.

USGoBuy ships out your packages via DHL or USPS to your international address.

Why shop GameStop and shopping tips
GameStop USA online shopping is a great way to receive games that are hard to find at other websites and they offer discounts for people who become members of their community. It is easy to sign up to be a member, you just have to fill out your information and they will keep it in their records for your future purchases. Once you do that they will send you emails on deals that you are interested in. This is a good way to help lower the costs of gaming and entertainment.
If you are expecting more value for your money, it is best to check the GameStop shopping tips and pay attentions to the tips that can help you get items at cheaper prices. And use coupons whenever it is possible for ordering at GameStop.