Click to go shopping at HauteLook
Cheap International Shipping & Shopping Service for Hautelook USA Online Store
Enjoy Hautelook international shopping with USGoBuy package forwarding service
I know there are many Hautelook international shoppers who plan making purchases online from USA Hautelook, but only find their international shipping cost just too high to afford while purchasing! In this case, a package forwarding service, whether you have heard of it or not before, is able to help you out and get the deals you like.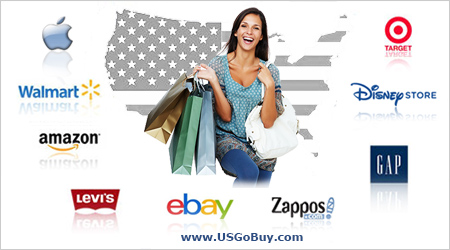 Benefits of our package forwarding service for Hautelook
Buying all things that interest you from Hautelook is easier and cheaper than ever, since you have USGoBuy package forwarding service available. With our package forwarding service, international shopper would have the following benefits:
Lower international shipping cost: USGoBuy offers huge discounts in international shipping rate. Because we have received volume discount from our shipping companies like DHL, USPS and FedEx. Estimate your international shipping cost through our shipping calculator.

Shop all USA sites: A free US address is offered for international shoppers, with which all USA retailers are at your hand even if they do not have international shipping. You can save even more by taking advantage of Hautelooks offer of free shipping for any purchases over $100 to a USA address. USGoBuy can also purchase all the stuff on your behalf if the retailer does not accept international payment methods.
Take pictures of your purchase at zero charge: When you purchases have arrived at our warehouse, we could take photos of them and send to you to let you have full view of your purchases. This makes your international shopping more secure and reliable.
Repack or consolidate your packages for free: The repacking service and consolidation service are free but can help a lot in saving your shipping cost. Have your packages repacked could lower the unnecessary weight or size, thus helping you save on shipping cost. Package consolidation service is especially helpful when you have made several purchases from different retailers. USGoBuy could combine all of them into one to save your total international shipping costs.
About Hautelook USA and Hautelook shopping guides
Hautelook USA online shopping site, run by the larger USA chain Nordstrom, is a great place to look if you wish to purchase heavily discounted designer clothing, accessories, or home decor. Hautelook offers free membership, which then gives you access to sales on exclusive on-line designers. Their sales last from 48 to 72 hours, and include brands such as LaRok, Cacharel, and True Religion.
Whilst clothing, accessories and household décor, are already greatly reduced on Hautelook, they do offer deeper discounts during certain sales. Hautelook may also email you coupons from time to time. Hautelook has a special program where you can invite your friends to join, if they make a purchase, you get a $10 discount towards your next purchase.