Click to go shopping at Hugo Boss
Buy from Hugo Boss US Online Store and Cheap Shipping to Worldwide
USGoBuy package forwarding service for Hugo Boss international shipping
What happens when you do not live in the U.S. and you want to buy the wonderful cloths that Hugo Boss sells? You simply finds out Hugo Boss US online store does not ship internationally at this time! But this never means you cannot buy from US Hugo Boss before you try the package forwarding service provided by USGoBuy.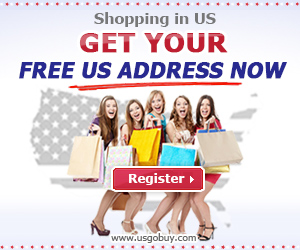 USGoBuy offers package forwarding services for international shoppers who want to shop Hugo Boss in the US. Shipping to customers outside of the United States can be expensive and many Hugo Boss lovers give us the idea of buying as a result of that expensive shipping costs. USGoBuy has decided to lower that shipping cost by offering a package forwarding service for Hugo Boss overseas customers. USGoBuy is more than a package forwarder, it also simplifies your international shopping experience and reduces your international shipping costs. Besides Hugo Boss, international shoppers outside US can shop all US stores such as, QVC, Aeropostale, Sears, Amazon, eBay and many more.
How package forwarding service works for Hugo Boss international orders
Firstly, you should get a free US address from USGoBuy. This takes only a registration. Your US shipping address is located in Portland,Oregon, where USGoBuy warehouse is based.
Secondly, begin your shopping online at Hugo Boss. When placing an order, remember to leave your US address as the shipping address required. So this implies you are shopping at Hugo Boss the same way as Americans do.
Thirdly, Hugo Boss processed your orders and ships to your US address, namely USGoBuy warehouse. Here your packages could be handled if you require, such as repacking or consolidation! These services are offered free of charges!
Fourthly, go to your USGoBuy account to check your package info, such as weight and relevant shipping costs to your international address at home! Pay for international shipping if you find all things proper.
Fifthly, USGoBuy arranges international shipping according to your chosen courier and given address. You can then receive your Hugo Boss orders at home!

(Learn more on how package forwarding works)


Considerate services free of charges that you can benefit from

A packaging service is good for international shoppers, because it can keep the expense of shipping relatively down, but ensures the quality of the product. When an international customer uses USGoBuy international shipping for their Hugo Boss orders, they can expect the considerate services by USGoBuy and lowest shipping cost at the same time!
There is a list of free services that come with your USGoBuy package forwarding. These services are free but can save you a lot of money or trouble! They include free pictures taken of your purchases, free repacking to lower package size or weight.
About Hugo Boss US
Are you looking for high quality piece of clothing, either men or women, you should then take a good look at Hugo Boss US online store. Hugo Boss is one of the leading clothiers in the U.S. They offer their products under the Boss and the Hugo collections. If you are an international customer and their retail cloths outlets are not available near your location, you can shop for Hugo Boss products twenty-four hours a day at Hugo Boss USA online store.