Click to go shopping at J.Crew
Affordable International Shipping for J.Crew US Online Shopping
USGoBuy Package Forwarder Enables All to Buy from J.Crew US Online Store
A convenient service offered to J. Crew international shoppers is a package forwarding service. This useful service is offered by Portland, Oregon-based USGoBuy, with the aim of enabling international shoppers to experience J.Crew USA online shopping and enjoy the added convenience of cheap J.Crew international shipping. Therefore it's really good news for J. Crew international shoppers.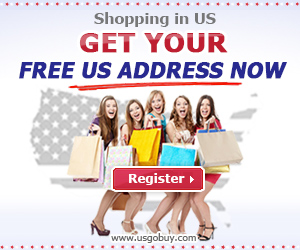 Get free US address from USGoBuy and shop J.Crew like Americans
USGoBuy gives international members a U.S. shopping address they can use to do their USA online shopping. This address acts as the package forwarding address for J.Crew international orders. As all international customers'packages are delivered to the U.S. address first. USGoBuy takes over from this point as we then deliver the packages to the international address out of US. That's the beauty of how USGoBuy assists international customers in the delivery of their J.Crew purchases from US.



About J.Crew and J.Crew shopping guides
In 1947 Popular Merchandise was founded in Stafford, Texas. This would become the parent company of J.Crew, founded in New York City in 1983. J.Crew has 350 stores in 45 states across the country with 2013 revenue of $2.2 billion dollars, making it the second largest clothing retail outlet in the country after Old Navy.
There are some useful and practical J.Crew shopping ideas. If you sign up through J.Crew USA online shopping to receive promotions and sales, a welcome message is sent by J.Crew along with a domestic free shipping code that can be used together with your USGoBuy address. How cool is that? You can also be the first to know the latest J.Crew promotions and sales by subscribing to their newsletter.

Other J.Crew shopping guides you may find useful: