Click to go shopping at New Balance
Cheap New Balance International Shipping for Overseas Customers
Buy New Balance shoes from USA through USGoBuy package forwarding service
Getting New Balance shoes from the US online store isn't always an easy task. New Balance USA store refuses delivery service to international shoppers due to reasons we don't know. However, working with USGoBuy package forwarding service allows all international customers from all around the globe to buy athletic shoes from New Balance US online store, and save money on international shipping at the same time.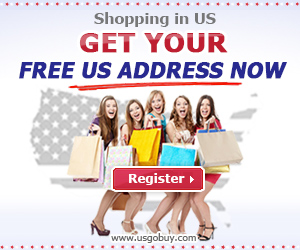 How to use USGoBuy for your New Balance international shipping & US online shopping
USGoBuy package forwarding service and international shipping is a service that many New Balance international customers are quickly learning to take advantage of. USGoBuy gives them a US forwarding address. Just this US forwarding address could let New Balance international shoppers buy from New Balance US store just like native American citizens do, the same products price and shipping conditions within US.

When you place an order at New Balance US online store, leave that address you get from USGoBuy as the shipping address. So your New Balance shoes will be shipped to USGoBuy in US. If USGoBuy has received your shoes, we can handle your packages according to your requests, such as repacking, consolidation or simply store at warehouse awaiting for further instructions. The final step in your package forwarding service is to offer USGoBuy your international address and pay for the calculated global shipping costs! You can choose your carrier from DHL, USPS and FedEx. The international shipping rate you get is cheaper with USGoBuy, because we have earned volume discounts!


USGoBuy advantages for your New Balance shopping and shipping
Unlike the direct international shipping by retailers or stores in the United States, USGoBuy international shipping for New Balance has special advantages. USGoBuy helps overseas shoppers group items together and save on shipping costs with our free package consolidation service.

USGoBuy package forwarding service also helps you to save time. Because now you have access to all US sellers, you can order from New Balance and several other retailers and let them ship your purchases to your USGoBuy address. So your USA online shopping is a quick and enjoyable experience when you have USGoBuy.
New Balance USA online shopping also becomes safer and securer. USGoBuy package forwarding service for New Balance customers offers a variety of insurance options. USGoBuy has the experience needed to package and ship your mail, it is less likely that your items will become lost or damaged. Tracking your shipment is also convenient with USGoBuy, so you will have updated info about where your packages are and when will they arrive!
New Balance shoes shopping guide & coupons
New Balance pronation guides and shoes type guides