Click to go shopping at Ray Ban
International Shopping Online at Ray Ban USA Store with Package Forwarding Service
Find cheap international shipping for Ray Ban online shopping at USGoBuy
As summer approaches, people's thoughts are now turning to sunglasses. And Ray Ban is the world's best known brand when it comes to sunglasses. Ray Ban has enjoyed a reputation for almost 100 years as the world's leading manufacturer of sunglasses both vision saving and stylish. Unfortunately Ray Ban USA site does not off international shipping for their overseas customers! But now with USGoBuy package forwarding service, all the Ray Ban glasses are just a click away and now the whole world can keep out the sun.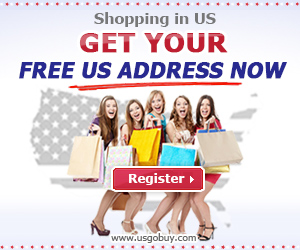 How international shoppers buy from Ray Ban US with package forwarding service
Many international shoppers find that U.S. manufacturers often charge high shipping fees or will not ship products overseas at all. But USGoBuy can assist with this dilemma. Using this package forwarding service, international shoppers can shop Ray Ban US online store like Americans. USGoBuy gives you a free US shipping address and then you can purchase from Ray Ban US store by submitting the US address provided by USGoBuy. All international orders are shipped to USGoBuy's warehouse, and we will notify the purchasers when the delivery has been received. The last step is USGoBuy ships the purchases to your actual address outside US. This makes USGoBuy package forwarding service a best option for Ray Ban overseas buyers who want to shop Ray Ban US online store.

(Learn more on how USGoBuy package forwarding service works)


Ray Ban shopping guide for international customers
After setting up an account with USGoBuy and have your US shipping address, you can now start your Ray Ban shopping! Simply visit http://www.ray-ban.com/usa/. This is the official Ray Ban USA online shopping site. Here buyers can browse by styles or materials. For your convenience you can also go to their site map to have an overview of Ray Ban product lines and sections such as "Specials", which often offers buyers discounts on products. When a product has been selected, it will be put into shopping bag and you can continue your shopping or complete the purchase. The Ray Ban USA online shopping site offers the choice of MasterCard, Discover, American Express, Visa or PayPal. Good news for international shoppers is Ray Ban US also accepts international credit cards. Ray Ban offers free shipping for all orders within US, this is a good thing without doubt! You can also save a lot more on Ray Ban international shipping since USGoBuy has discounts on shipping rates!

(Learn more on USGoBuy free services)