Click to go shopping at Shoes.com
Shop US Shoes.com Online Store and Get Cheap International Shipping with USGoBuy
No more shoes shopping disappointments of expensive international shipping or delivery not available
Shoe lovers from everywhere even outside US have heard of Shoes.com and all of the great fashion forward shoes offered at great prices. However international shoe shoppers all face one of these two scenarios, extreme international shipping prices or no shipping options available to their international location. International shoppers know the disappointment of finding the perfect item at Shoes.com only to find out later that it's either one of the above mentioned 2 cases.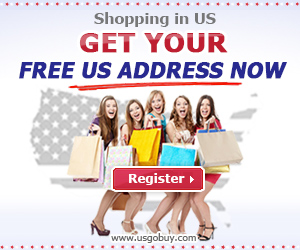 There is a simple solution for international shoppers facing both situations now and it is USGoBuy package forwarding service. USGoBuy provides package forwarding service for shoes.com and many other US online stores. With our services you are no longer limited by the shipping policy of Shoes.com. Farewell to "We don't ship to international addresses." Shoes.com international shipping costs are also greatly lessened and becomes cheaper. So your shoes international shipping is now affordable and money saving.
Package forwarding service for Shoes.com international shipping & US shopping
How USGoBuy package forwarding helps for your shoes international shipping is quite simple. First register at usgobuy.com. It's free, no strings attached. Once registered you will be given a US shipping address at no extra charges that you can use at shoes.com and any US shopping site. This address will enable shoes.com and other retailers to send your package to our warehouse. Once we receive your package we will notify you and calculate discounted shipping cost based on weight or size of your package. Sure you should tell us of your international address before we calculate the international shipping costs. You can even have several items shipped to you at once. We will consolidate them to make shipping costs as low as possible. Once payment is confirmed you will receive a tracking number and your items will be on their way for much less time than you thought.




Benefits & Shoes.com shopping tips
Why use a package forwarding service for shoes.com? Having a US address could qualify you for coupons and discounts that are not always available to international shoppers, and depending on how much you are spending, shipping can be free, within the US of course. This means that shipping items to our forwarding warehouse could potentially be free and you would just pay shipping to your address from US. Give it a try. You are only five steps away from low international shipping rates but endless shopping opportunities.
Choosing a pair of shoes that looks beautiful and comfortable to wear is not accomplished at one stroke. Instead it requires time and tricks! So spend your time first on learning the shoes shopping tips or guides, and then think about your needs, such as why you need shoes and what are your preferences about shoes! The following resources surely will help your shoes selection:
Shoes shopping guide by shoes.com
International shoe size converter chart