TOMS US Online Shopping with Cheap International Shipping
USGoBuy Package Forwarding Helps International Shoppers Enjoy TOMS USA Online Shopping
Many online stores such as TOMS often give customers living within the USA special treatment and discounts. In fact, TOMS does not even ship its merchandise outside of North America (except for Australia). No longer do international shoppers need to miss out because of the lack of TOMS international shipping. Thanks to the package forwarding service for TOMS offered by USGoBuy, you can now fully enjoy the great products offered by this store and save money at the same time.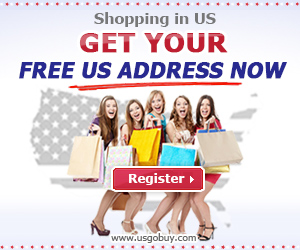 Package forwarding service for the TOMS international shopper
USGoBuy provides international shoppers with a tax-free US address that you can use for your TOMS USA online shopping. Use this address as the shipping address for your order. TOMS processes your order and ships it to your US address, located within the USGoBuy warehouse. You'll receive a notification when your items arrive. Then, you simply arrange to have your order sent directly to you by giving USGoBuy your international address.
Thanks to this package forwarding service for TOMS, you no longer have to worry about the lack of TOMS international shipping.


(Learn more details on How to Use USGoBuy Package Forwarding Service)
TOMS shopping tips and brief introduction to TOMS
TOMS offers regular discounts on their website, such as free shipping on orders of $25 or more. In addition, you can find great deals on TOMS by using online coupons that can easily be found by a simple search on Google.
TOMS features a wide variety of shoes and eyewear for men, women, and children. TOMS even offers coffee from different regions of the world and range of roasts. TOMS is a company with a mission and with a "One for one" philosophy. This means that for each pair of shoes or glasses you purchase, the company supplies a new pair for a child in need throughout the world. You can shop TOMS while making a difference to the lives of someone you don't know!