Click to go shopping at Topshop
Topshop US Online Shopping with International Shipping
Find Cheap Topshop International Shipping with USGoBuy Package Forwarder
Topshop might be one of your favorite US online stores. Unfortunately, its international shipping costs are not very good for your wallet. It stinks when you see something you like at Topshop, but the overseas shipping is too expensive for your meager budget. Luckily, a package forwarding service for Topshop can help you capitalize on great deals even if you are living outside US.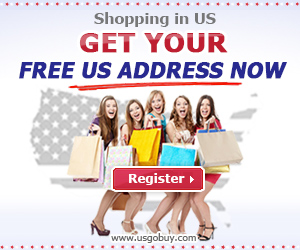 How USGoBuy saves you on shipping and helps Topshop US online shopping
Topshop international shipping is expensive when you do not have a US shopping address. You have to pay for expensive shipping and extra taxes on any order that enters your country. Therefore, life for international shoppers is never easy when it comes to international shipping. Topshop international shipping will be cut down a significant rate when you use USGoBuy package forwarding system. This is because USGoBuy will give you a free US address as your first shipping destination. In other words, you can shop like Americans with this address. No matter where you are from, such as UK, Ireland, Canada, Australia, Singapore, Malaysia and other countries, you can shop Topshop without borders. USGoBuy will then send off your package for a low fee to your own home address. Overall, the rate will be much cheaper than if you were to shop directly from the U.S.Topshop website. As you can see, it pays to invest in a package forwarding service for Topshop because it saves you money without blowing your clothing budget!

Why buy from Topshop and other USA online stores?

American prices are always more favorable thanks to the dollar exchange rate. Plus, the prices are usually lower due to more sales and lower taxes. The annoying VAT can no more eat up your budget, since you have now a tax free US address with USGoBuy in Portland. Thus, if you shop with Topshop US online store, then consider using USGoBuy package forwarding service for Topshop. You will save money and get more things thanks to lower prices!