Click to go shopping at Under Armour
Under Armour USA online shopping now has cheap international shipping
All Can Shop Under Armour when you have USGoBuy package forwarding service
It's a situation international shoppers are all too familiar with: you find the perfect item in the online store of an American brand; you get excited and are all set to buy it, when you see that the company won't ship outside the US, or that their prices of international shipping are insanely high. This is so frustrating! But don't worry, because USGoBuy is here to help. Use our safe, reliable package forwarding service and you can get hold of those out-of-reach products in no time and at reasonable prices.
Our service is for shoppers all round the globe, and we are excited to offer international shipping service for the popular brand of Under Armour's overseas customers.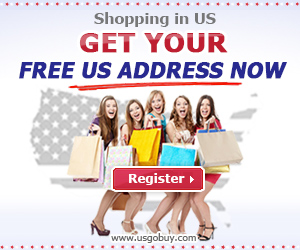 How to use USGoBuy for Under Armour international shipping
Our package forwarding service for Under Armour shopping and shipping is easy to use! Just follow these easy steps:
1. Register with USGoBuy and receive a US shipping address. This part is free!
2. Shop on the Under Armour website as usual, and give this US address at checkout.
3. Your merchandise will be delivered to our warehouse, and we'll send it on to you! Just log in to your account on our website and give us your international shipping address. We'll send you a tracking number so you can follow the progress of your shipment.
4. Our service is modestly priced and easy to pay for. We accept Paypal, WebMoney, and other online payment options.



Why Under Armour USA online shopping may be a great choice for you
Under Armour is an excellent option for international shoppers who are looking for high quality active-wear clothing at reasonable prices. Browse their selection at the official store. Under Armour USA online shopping is now within your reach, no matter where you are living! We're happy to help!