Click to go shopping at Urban Decay
USGoBuy Cheap International Shipping for Urban Decay USA Online Shopping
Shopping at Urban Decay with cheap shipping is now possible for international shoppers
Urban Decay is a top USA cosmetics company that is getting more and more recognition, not only in the US but with international shoppers as well. However the problem for international shoppers is that Urban Decay does not offer direct international shipping. And it used be impossible to order at Urban Decay if you don't have a friend in USA to help. Today all international shoppers could still buy from Urban Decay, since USGoBuy is there to act as a "friend" in USA to help!

USGoBuy offers package forwarding service for all international shoppers, which will make international shipping from USA possible at an affordable price. The only thing that you pay is the discounted shipping cost. USGoBuy uses DHL and FedEx to ship packages internationally, and discounts are offered in the shipping rate.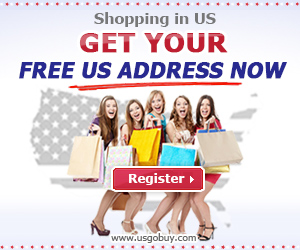 How to use package forwarding service for Urban Decay international shopping
USGoBuy package forwarding service works in an extremely easy way. We give international shoppers a US address, which you will put as the shipping info required by Urban Decay. So you can shop at Urban Decay where they don't offer international shipping. The package then gets shipped to USGoBuy via the US address. Once the package arrives, USGoBuy tells you that they have the package at warehouse. You can have the package shipped to your home at your convenience. (Visit the How-It-Works to learn in details)




Save more with USGoBuy free services: repacking and consolidation service
USGoBuy also offers a quite a few free services make your international shopping convenient and money saving. If you have ordered from several USA retailers, USGoBuy can combine those items into one package with free consolidation service. This will cut international shipping costs as you are just shipping one package. USGoBuy can also repackage your item to lower your shipping costs. If you are not sure about your purchases, USGoBuy can take pictures for you and send them to you. This will allow you have better idea about your purchases. Remember the pictures are taken for you at no charges.
USGoBuy offers international shoppers the ability to shop at US sites that only ships within US. USGoBuy also makes international shopping experience more convenient and cheaper.
Why Shop at Urban Decay as International Customers
Urban Decay is a company that offers cosmetics as well as skin care. They have a great choice of products that work with the skin tone that you have. They have a variety of colors that you can choose from including palates with different colors. They even have an option to make up your own color palate so that you can choose the colors that you would like. They also offer primers and finishes, so that your make up stays fresh the entire day.